Previous Histories of Bradford Jewry: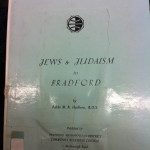 Jews & Judaism in Bradford – Michael Heilbron  (1970′s) by Rabbi M.R. Heilbron B.D.S.  A book produced at some point in the 1970′s by the Bradford Metropolitan District Community Relations Council. (The exact date is not on the publication, though he was Rabbi of  the Bradford Reform Congregation between 1973 and 1979).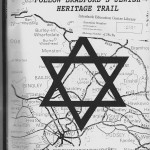 Follow Bradford's Jewish Heritage Trail (1991) Nigel Grizzard's revised and expanded  edition of his book.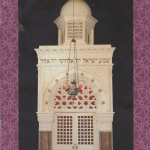 Follow Bradfords Jewish Heritage Trail (2007) Nigel Grizzard's streamlined pamphlet which coincided with Marcus Roberts JTrails project not long after the 2006 marking of the 350th anniversary of Jewish readmission to England under Oliver Cromwell in 1656.
19th Century newspaper entries: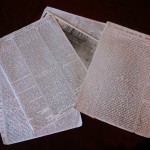 The Opening Of Bradford Synagogue 1881. A newspaper article from the very first days of the Synagogue.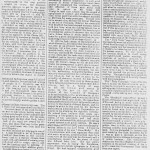 Death of Jacob Unna 1881  News paper article reporting of the passing of Jacon Unna, who was Jacob Behrens right hand man and the "Grand Old Man" of Jewish Bradford.
Other Publications:

125th Anniversry booklet  of the Bradford Synagogue, 1998. Made to compensate for poorly visible text stills from a film made of the anniversary service and evening function in a local hotel.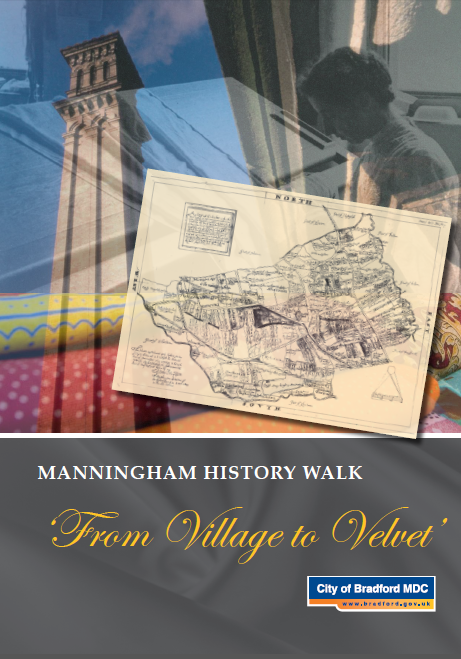 Manningham History Walk, From Village to Velvet. Though not something we have produced ourselves, we have included this history trail of Manningham to give a wider context to the area a stones throw away from the old Synagogues and what was once a cosmopolitan and thriving Jewish community. Produced by City of Bradford MDC. Published by Bradford Libraries.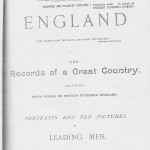 Men Of The Period (1897) This features short biographies of Rabbi Dr Joseph Strauss and Berhard Cogen who was Charles Semon's business partner.
Extracts from "Men Of The Period, England, Records of a Great Country" Illustrated with views of British National Edifices, portraits and pen pictures of leading men. Published by the Biographical Publishing Company, London. Reproduced with kind permission  from a copy held in Bradford Central Library. (Reference number 80w37).

Moser-Raffal Letter Jerusaelm Beacon (1910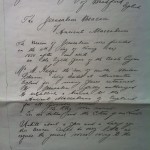 ). A letter discovered in the Moser Archives in the West Yorkshire Archives Service (WYAS) in Bradford Central Library. It details the Jerusalem Beacon of Ancient Maccabeans, it's history and it's progress during the time of Jacob Moser been in office as Lord mayor of Bradford in 1910. It is from Commander S Raffal to Jacob Moser.
Transcription of Moser-Raffal Letter (Open Office / Microsoft Word)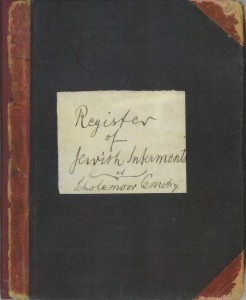 Register of Jewish Interments at Scholemoor Cemetery (1877-1922) A handwritten copy of the burial records of the Bradford Jewish Reform community. Included here are the death entries for many well known Bradford Jewish names, including Charles Semon (1877), Jacob Unna (1881), Florence Moser (1921),  Jacob Moser (1922) and Rabbi Strauss (1922).