Walking Tour of Jewish Bradford
Sunday March 9th, 2014. 14.00 -16.00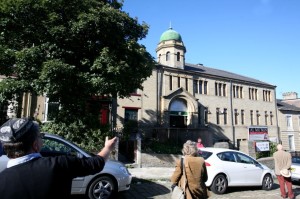 We meet at the Historic Bradford Synagogue in Bowland Street and then will visit other Jewish sites in the Manningham area including the former Spring Gardens Orthodox Synagogue (pictured above), the Kindertransport Hostel and the homes of the German Jewish Merchants.
Join guide Nigel Grizzard for this popular tour, cost £5.
Book your place and we will send you full information by emailing: bradfordjewish@gmail.com
Contact us to arrange special tours for groups – please contact us.