Previous Histories of Bradford Jewry: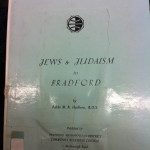 Jews & Judaism in Bradford by Rabbi  Michael Heilbron  (1970′s) by Rabbi M.R. Heilbron B.D.S.  A book produced at some point in the 1970′s by the Bradford Metropolitan District Community Relations Council. (The exact date is not on the publication, though he was Rabbi of  the Bradford Reform Congregation between 1973 and 1979).
Jews in Bradford by Rabbi M.R. Heilbron  Based on an essay, 'Provincial Jewry in Victorian Britain' by the Leeds Jewish historian Aubrey Newman  presented as a talk to the Jewish Historical Society of England in 1975.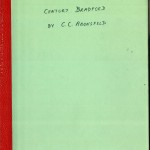 German Jews In Nineteenth Century Bradford by C.C. Aronsfeld Definitive article on the Jews of Bradford.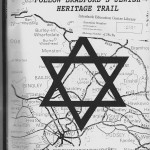 Follow Bradford's Jewish Heritage Trail (1991) Nigel Grizzard's revised and expanded  edition of his book.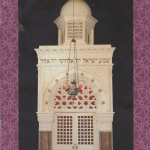 Follow Bradfords Jewish Heritage Trail (2007) Nigel Grizzard's streamlined pamphlet which coincided with Marcus Roberts JTrails project not long after the 2006 marking of the 350th anniversary of Jewish readmission to England under Oliver Cromwell in 1656.