Here are a few of the latest features that we have been working on:
Newspaper Snapshots
A fleeting glance at extracts from the press, based on pieces from the Bradford Daily Telegraph, Bradford Observer and other publications.

http://bradfordjewish.org.uk/newspaper-snapshots/
Poets Korner
Bradford has inspired a select few to let poetry flow from the nib of their pens or the button on their keyboards.
Here in 'Poets Korner' (spelt the as the Jewish surname, in case you missed the pun) you can read the prose and poems, lyrics and literature of Bradford's Jewish word-smiths.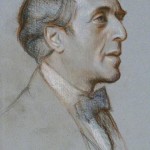 http://bradfordjewish.org.uk/poets-korner/
The Woolmen Cometh
One of the most interesting facts about Bradford and West Yorkshire life is the number of mills that had a Jewish owner.  In Batley, Bradford, Dewsbury, Elland, Keighley and Saltaire there were Jewish owned mills. This piece isn't exhaustive but lists some of the main mills and their owners.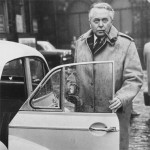 http://bradfordjewish.org.uk/cometh-the-woolmen-west-riding-jewish-mill-owners/