Making Their Mark Project Featured in Who Do You Think You Are? Magazine
Categories: Jewish Heritage Walks
The Making Their Mark Project has been featured in Who Do You Think You Are? Magazine (February 2014) which covers aspects of family history. The piece written by Benjamin Dunn examines Bradford's Jewish history, covering  the three main phases of  Jewish migration to the city, 1830s, 1880s and 1930s.
There is also a podcast from the magazine, which features Benjamin Dunn talking about the project and Bradford's Jewish history in brief.
Below is a PDF scan of the article from the February 2014 edition of the family history magazine, which is published by Immediate Media.
You can download it here:
Bradford Jewish – Who Do You Think You Are Magazine February 2014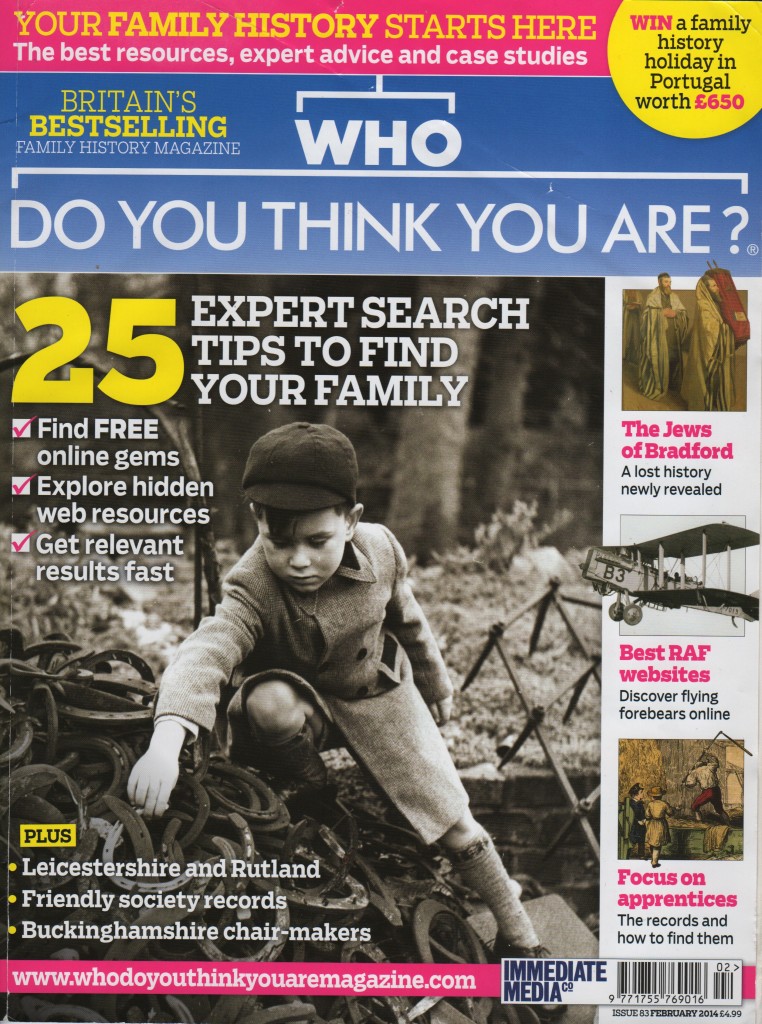 To buy a copy of the magazine click on www.whodoyouthinkyouaremagazine.com or visit a good newsagent.